NFL Week 1 top viral moments: Watch Geno Smith's hilarious reaction to Aaron Donald pressure
The NFL is finally back, and with it, fans are taking to social media to react to their favorite fun moments from around the league.
Here is what had NFL fans buzzing online during the first full game slate of the season!
Green Bay Packers at Chicago Bears
Dick Butkus, linebacker legend and social media guru
Iconic Chicago Bears defender Dick Butkus is at Soldier Field today, and trying to stay hip with the kids.
So far, it's going well.
Mom is all in!
The Packers drove the ball down the field for a touchdown on their opening posession, much to the delight of their new QB1 Jordan Love's mom.
Getting chippy
There may be new faces on the Packers and Bears, but no love lost between these historic rivals.
New year, same Bears misery
The Packers pulled away in the second half, providing some familiar sights for Chicago against their archrivals.
Los Angeles Rams at Seattle Seahawks
Pete Carroll is HYPED
The 71-year-old had to be held back on the sideline hafter his team blocked a kick against their division rivals.
Geno Smith, he's just like us
Smith may be the reigning NFL comeback player of the year, but his reaction to watching Aaron Donald bear down on him is exactly what most people's would be.
Las Vegas Raiders at Denver Broncos 
Never change, Sean Payton
The former NFL on FOX analyst started off his tenure as Broncos head coach by trying to evoke the most legendary moment of his New Orleans Saints tenure — an onside kick. It almost worked, too, until Denver was penalized on the play.
Miami Dolphins at Los Angeles Chargers
High fives for Herbie!
After a go-ahead QB sneak to retake the lead over Tua Tagovailoa's Dolphins, Justin Herbert had a fun celebration with one of his coaches.
Philadelphia Eagles at New England Patriots
New dad TD!
DeVonta Smith caught the Eagles' first offensive touchdown of the season, then rocked the football like he has been rocking his newborn daughter.
Brady loves it!
The Patriots got on the board with a Mac Jones touchdown pass to Hunter Henry, and the newly retired Tom Brady — making his first trip to Foxboro since leaving the team in 2020 — celebrated alongside owner Robert Kraft.
Brady was the first team legend to do a new bell ring tradition at Gillette Stadium pregame.
Brady even brought back a familiar yell during a halftime ceremony honoring him.
San Francisco 49ers at Pittsburgh Steelers 
Not a great start for Pittsburgh
San Francisco scored 20 straight points in the first half to start a season in which many believed the Steelers could contend in a loaded AFC, while the Steelers offense seemed somehow worse than its struggles last season. Social media reacted accordingly.
The dab refuses to die
Pat Freiermuth got the Steelers on the board with a touchdown catch just before halftime… and celebrated with a dab?!?
Brandon Aiyuk is balling!
The 49ers wide receiver is having himself a day, catching two touchdowns and setting up another with a crucial block on a long Christian McCaffrey run. Social media is taking notice.
Weird but true Brock Purdy stat
The 49ers won 30-7, making this nugget still relevant.
Carolina Panthers at Atlanta Falcons 
Whoops!
It took just over one quarter for Panthers rookie Bryce Young, the No. 1 overall pick in this year's NFL Draft, to throw his first touchdown as a pro. But things quickly took a turn for the worse when veteran tight end Hayden Hurst, who caught the pass, tossed the ball into the crowd.
Hurst later addressed the incident on social media, confirming he eventually got the ball back.
Freddie Falcon is flying!
Talk about a halftime show, as the Falcons mascot literally swooped in from the stadium rafters like an actual falcon.
Jacksonville Jaguars at Indianapolis Colts 
Big day for A-Rich!
Young's fellow rookie Anthony Richardson used his legs for his first NFL score, and his family was there to witness it in person.
Heads up play!
Veteran DeForest Buckner forced a fumble then returned it for a scoop-and-score touchdown when he noticed the referee had not blown the play dead. He was ecstatic when his touchdown was upheld by review.
Jacksonville gets the last laugh
The Jaguars rallied for a 31-21 win, then took aim at their AFC South rivals and their embarrassing banner practices on social media.
Arizona Cardinals at Washington Commanders
From his seat!
This Week 1 moment may have already given us our best referee flag toss of the season.
Tampa Bay Buccaneers at Minnesota Vikings
Is Justin Jefferson a two-way player?
Perhaps drawing some inspiration from Colorado's Travis Hunter, the star Vikings receiver had seven catches for 138 yards in the first half — and one hard tackle.
Baker cooks up a W!
In his Buccaneers debut, Baker Mayfield led Tampa Bay to an upset win over Minnesota, re-ignighting his fans on social media in the process.
Cincinnati Bengals at Cleveland Browns
The Browns: Joe Burrow's Achilles heel
After signing the richest contract in NFL history on Thursday, Joe Burrow and his Bengals once again fell to the rival Browns, losing 24-3. Many were quick to bring up the fact that Ja'Marr Chase derisively called the Browns the "Elves" days ago in anticipation of the matchup.
Chase, for his part, doubled down on his "Elves" comment.
Dallas Cowboys at New York Giants (8:20 p.m. ET)
[Do you want more great stories delivered right to you? Here's how you can create or log in to your FOX Sports account, follow your favorite leagues, teams and players and receive a personalized newsletter in your inbox daily.]
---
NFL trending



San Francisco 49ers vs. Pittsburgh Steelers Prediction, Odds, Picks


2023 NFL power rankings: Chiefs, Eagles lead our initial list


2023 NFL Week 1 odds, predictions: Picks, lines, results for every game





Rams place Cooper Kupp on injured reserve; WR out at least four games


Could Deion Sanders be the Dallas Cowboys' next head coach?


Atlanta Falcons vs. Carolina Panthers Prediction, Odds, Picks





2023 NFL odds: Best Week 1 predictions, including Eagles, Steelers to cover


Deion Sanders shouts out Michael Irvin, clarifies 'receipts' comment after Colorado beat TCU


Bengals vs. Browns Prediction, Odds, Picks – Sep 10

---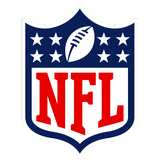 Get more from National Football League Follow your favorites to get information about games, news and more
---