Soccer star Harry Kane 'definitely' wants to explore possible career as NFL kicker
Harry Kane has accomplished a lot in his soccer career. He wants to bring his talent into a new sport at some point.
The English star striker said that playing in the NFL as a kicker is something he wants "to definitely explore."
"I know it'll be a lot of hard work. I'm not expecting to just walk up and start kicking field goals," Kane said in an interview on "Good Morning America" on Wednesday. "It will be a lot of practice, a lot of hard work but, yeah, it's something I'd love to do. The NFL is something I've been following for about 10 years now, and I love it. So, would love to give it a go."
Kane, 29, has stated some desire to play in the NFL in the past, though has signaled that he would wait until his soccer career is over before possibly making the switch. He told ESPN in 2019 that it was something he would wait 10 or 12 years to do.
"It goes back to that drive to be the best,' Kane said then. 'Even if I download a game on my phone, can I be the best in the world?'
"If you play in the Premier League and the World Cup and you then play in the NFL, would you then be considered one of the greatest sportsmen ever?"
It's tough to deny Kane's soccer talent. His 55 goals in just 82 caps are the most in the history of the English men's national team. He has 213 goals in 317 appearances for Tottenham, leading the Premier League in goals scored on multiple occasions. 
But that obviously doesn't mean that his talent will automatically translate from soccer to football. Hall of Fame kicker Morten Andersen was skeptical that Kane could kick in the NFL and be successful right away when asked about it in an interview with The Daily Mail in 2019, citing the intangible differences between the two sports.
'With Harry Kane, if he wants to be legit on this then awesome," Andersen said. "But you can't tell me Harry Kane knows the intricacies of being an NFL kicker much like I don't know about being a Premier League soccer player. 
"It is ludicrous to think you can just step in and do it at that level. I want the fans to understand that I don't feel disrespected, but there is more to it than meets the eye."
Andersen added that he doesn't deny that Kane has kicking skills, and would like to see him try it, but he also wants to see him put the work in first.
"Let's vet it — I'll take him to a training camp in the off-season!" Andersen said. "I don't know what kind of coaching he would want, but I would recommend that if he is serious about it, get hold of me as someone who has done it for a long time. Let's keep it real, I'll give him a straight shot."
Harry Kane's journey from club to England's leader
Tom Rinaldi sat down with England's Harry Kane to discuss his journey from club teams to being on the England national team.
Numerous NFL players and kickers played soccer before starting their professional football careers, though a lot of those players also played football prior to playing in the NFL, too. 
As for Kane's football inspirations, he's cited NFL icon Tom Brady as a role model of his. He's also become good friends with the seven-time Super Bowl winner. 
FOLLOW
Follow your favorites to personalize your FOX Sports experience
---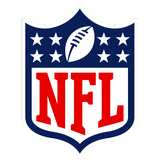 Get more from National Football League Follow your favorites to get information about games, news and more
---