Why Ronald Acuña Jr. will win NL MVP, and at least two AL East teams won't make the playoffs
Ben Verlander
FOX Sports MLB Analyst
We're nearing the end of another great week of baseball. What better time than to answer some questions about a few of the most notable players and teams. 
Will four AL East teams make the playoffs?
The fact that this is even a question, and a completely fair question, is insane. All five teams are really good. This is the first week in my power rankings that all five teams were in the top 10.  But I don't see four making the playoffs. I think one of the AL West teams gets in. Also, a big part of this is the AL East is just going to continue to beat up on each other all year long. Yes, you have less divisional games with this new schedule in Major League Baseball where everybody's playing everybody, but you're still playing your division more than everybody else, so they're going to beat up on each other. 
The bottom two teams right now in the AL East are the Boston Red Sox, who are 26-24, and the Toronto Blue Jays, who are 26-25. The Rangers are in first place in the AL West right now at 31-18, and the Astros are in second place at 28-21, so the Astros are 2.5 games above the Red Sox's pace and the Rangers are a good bit above. The Angels are 28-23, also above the fourth- and fifth-place teams in the AL East, and the Mariners are 25-24, just behind the Red Sox. 
One of those AL West teams will get in, if not two. The AL East will beat up on each other. I think three, maybe two get in. The Orioles continue to be underrated, just in terms of the public. They have the second-best record in baseball while having the third-youngest team in baseball. They're great. The Jays are in last place. They were top five in my power ranking two weeks ago. It's by far the best division in baseball.  
Will Braves superstar Ronald Acuña Jr. win the NL MVP?
I think this is the first major award from the season that I am ready to backtrack on or change my opinion because I had Juan Soto as my NL MVP, and I am ready to say that Acuña will be the NL MVP. 
He's on pace right now for over 60 stolen bases, he has 22 right now, we're just over a quarter of the mark [of the season]. He's at 22 stolen bases, two caught stealing, while hitting .330 on the year. He's on pace for a 30-home run, 60-stolen base season, which has never happened. You hear 40-40 season all the time, and he could be the fifth to do that. I think there's a chance this year he gets to 40-40 because home run-wise, he's been hitting a bunch lately, so he's now picking up his pace there. 
Only Eric Davis and Barry Bonds have gone 30-50, so Acuña could be the third player to ever do that while also being top five in OPS in all of baseball. I actually think right now the NL MVP is kind of a runaway. Acuña is just taking and running with it. Freddie Freeman is having a good year for the Dodgers. I don't know if the Cardinals' Nolan Gorman can't keep this up, his OPS is over 1.000. He should at least be an All-Star. Acuña is the clear favorite right now to win MVP.
Braves' Ronald Acuña Jr. will win NL MVP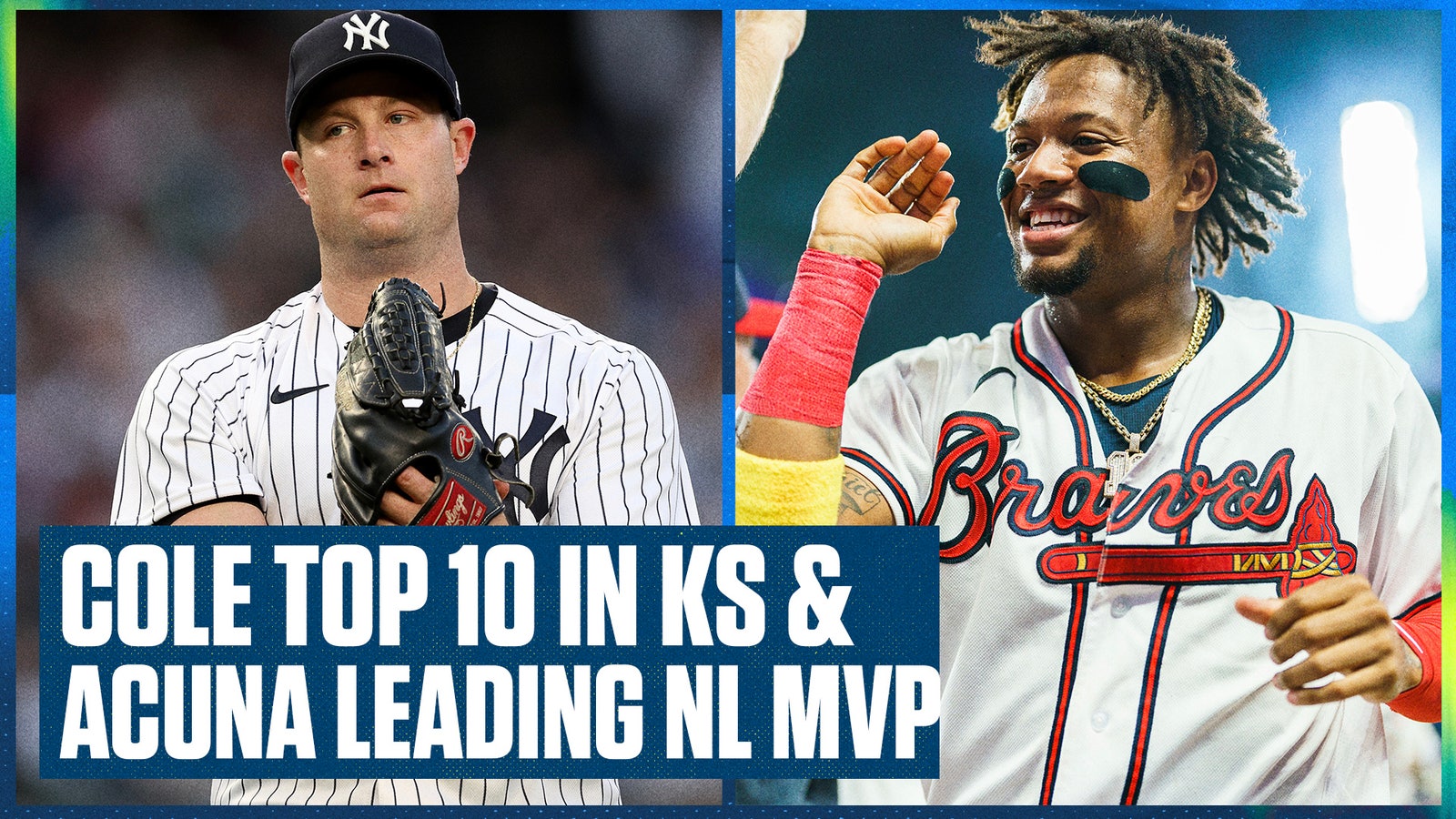 Will Yankees ace Gerrit Cole finish top 10 all time in strikeouts?
Cole just became the third-fastest pitcher to reach 2,000 strikeouts, in terms of games. Randy Johnson did it in 262 games. Clayton Kershaw did it in 277 games, and Cole 278. But due to some injuries throughout his career, he isn't on pace for the third-most strikeouts. He's 32, almost 33 and currently at 87th all time. Right now he needs to get to 3,371, which is Greg Maddux at No. 10. Justin Verlander and Max Scherzer are both on the doorstep and I think can get there and crack the top 10; I think they both pass that, so the number you're going to need to break into the top 10 is going to adjust. 
Shohei Ohtani & Ronald Acuña Jr. headline the top 5 players in the MVP Race
Let's just say over the next five seasons he averages 200 strikeouts. He's getting older, but I think that's a fair average, maybe even slightly above that, that means he'll hit 3,000 strikeouts by about 38 years old. I think it's fair to assume that he gets to the 3,000 mark. I estimate that from there, with Verlander and Scherzer cracking the top 10, Cole will need at least another 400–500 strikeouts.
Walter Johnson is at 3,509, he's No. 9. I think that will eventually be the number to crack the top 10. So, can Cole get 1,500 more strikeouts when he's 32 and about to turn 33? I think he gets to the current top-10 number. I think he passes Maddux. There's a pretty big gap between Maddux and Johnson. I don't think Cole will get to the number that will eventually be the top 10.
---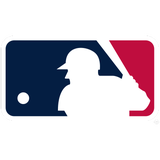 Get more from Major League Baseball Follow your favorites to get information about games, news and more
---