Prepping for the NFL: How Big Ten coaches compare at developing defensive stars
Bryan Fischer
College Football Writer
The Big Ten is a rarity among its conference peers in plenty of respects, but one of the more curious quirks is how it's a league full of former defensive players turned coaches.
Go up and down the list of 14 schools, and you'll find plenty of linebackers, defensive backs and linemen, but only four head coaches — Jim Harbaugh, Ryan Day, James Franklin and P.J. Fleck — who played primarily on offense during their college days. The number expands a little more when factoring in those who eventually wound up calling offensive plays after hanging up the cleats, but it's still a fact that a majority of Big Ten coaches think first about stopping an opponent rather than how to score on one.
Perhaps that's why the conference has been able to churn out an impressive amount of talent on the defensive side of the ball over the years (including five first-rounders in the most recent draft). And interestingly — as noted below — those coaches who tilt toward offense have actually been pretty good at finding and developing good defenders, too.
That's because college football remains mostly driven by the underlying principle of having better players than your opponent. Before you even get to the X's and O's that are on display each Saturday, having the Jimmy and the Joe's tends to be the best prognosticator of success on the field.
But just how good are coaches when it comes to finding all those good players and, well, coaching them up?
Following the 2023 NFL Draft, FOX Sports pulled decades worth of recruiting data and looked into just how productive (or not) each active Power 5 coach was at both recruiting and developing players — and at what positions — when it came to the ultimate eye in the sky of the NFL.
[Related: How Big Ten coaches fare at producing offensive talent]
In the second part of an extensive series about pro players in the college football ranks, here's a look at how some of the coaches in the Big Ten have fared over the years at producing defensive talent:
Defensive Tackle
The Best: Kirk Ferentz, Iowa
Others of note: Jim Harbaugh, Michigan; Ryan Day, Ohio State
Surprisingly disappointing: Greg Schiano, Rutgers
While one would assume defensive tackle would be a strength for Big Ten coaches, the position has probably underperformed on the whole, especially given how well the conference has produced defensive ends and a wealth of opposite numbers along the interior of the offensive line.
Iowa's Kirk Ferentz leads the way in terms of overall volume, sending eight players to the league at the position. That's expected given how long he has been around in Iowa City, but it's notable that he hasn't even hit double-digits across his 29 seasons as a head coach. Only Ryan Day has a higher median pick drafted (No. 103 vs. No. 120 overall) at defensive tackle, but Ferentz earns the edge when it comes to developing more under-the-radar guys into pros, as his players averaged nearly a full-star less coming out of high school than the Buckeyes who were drafted.
High-end blue-chip recruits are generally a bit of a mixed bag overall. Four players at the position who were rated as prep five-stars were recruited by Big Ten coaches over the years, but just one (Rashan Gary from Jim Harbaugh's first recruiting class at Michigan) wound up being drafted. Harbaugh also recruited two other five-star defensive tackles through the class of 2020, but neither was drafted. He has, however, turned four-star Mazi Smith into a first-rounder and developed several players rated as three-stars and below into draftees who have gone within the first five rounds.
Those, however, are some of the highlights at defensive tackle. On the other end of the spectrum: five Big Ten head coaches (six if you count newcomer Ryan Walters at Purdue) have failed to produce a draft pick at the position. Bret Bielema, a former nose guard in the league, has only produced two pros specifically as interior linemen across three head coaching stops.
Then there's Greg Schiano, who has recruited 22 players considered DTs out of high school (including one five-star) but has failed to produce a single draftee at the position. Perhaps it's an issue not limited to the Scarlet Knights' head coach, however, considering just two Rutgers defensive tackles have been taken in the draft since the common draft was instituted in 1967.  
Defensive End
The Best: Jim Harbaugh, Michigan
Others of note: James Franklin, Penn State; Kirk Ferentz, Iowa; Ryan Day, Ohio State; Bret Bielema, Illinois
Harbaugh has done very well at defensive end, developing headliners like No. 2 overall selection Aidan Hutchinson, fellow first-rounder Kwity Paye and a host of others to lean on as success stories.
While Hutchinson was a quality four-star recruit who wound up exceeding expectations every step of the way after arriving in Ann Arbor, Harbaugh's eye for talent at defensive end is slightly sharper further down the recruiting rankings. Roughly 70% of his DEs out of high school were ranked as three-stars or lower, yet at both Michigan and Stanford, the head coach has managed to have 10 players drafted with a median pick inside the second round.
Harbaugh's seven top-100 picks at defensive end is far more than anybody else in the Big Ten, and it's been almost an assembly line of NFL players off the edge the past five years in particular.
The Wolverines are not the only ones to draw in NFL scouts under a current coach, however. Franklin has had seven defensive ends drafted over the years with a median pick of No. 65 overall, finding success at both ends of the spectrum, from an unranked Carl Nassib winding up as a top-100 pick back in 2016, to Arnold Ebiketie transferring in to go near the top of the second round after being ranked just two-stars out of high school. Others like Yetur Gross-Matos were among the one-third of four-star defensive ends recruited under Franklin who not only made it to the league but wound up going in the first three rounds.
Ryan Day likewise hasn't been too shabby, coaching three different five-stars to the league among his five total picks at the position — including a pair of No. 2 overall selections in Nick Bosa and Chase Young. Day has a median pick (No. 75 overall) — a number that is squarely within the first two days of the draft — and the highest average star rating for players drafted at any position in the Big Ten. Ex-OSU defensive ends who have been drafted rank closer to a five-star than a four-star coming out of high school.
Ferentz has recruited only one five-star at the position and saw A.J. Epenesa drafted in the second round. The veteran coach has also sent 1/3 of those who arrive in the program as four-stars to the league but really does the bulk of his development work with three-stars, including recent first-rounder Lukas Van Ness (who didn't even start with the Hawkeyes).
Bielema — in roughly half the time as Ferentz — has almost produced as many total defensive ends as his old boss has and has a quality track record as well. This includes transfers like former two-star J.J. Watt winding up as a first-round pick while at Wisconsin, junior college players like Jeremiah Ledbetter at Arkansas, and three-star recruits such as Trey Flowers that blossomed further at the next level. Though success hasn't translated at defensive end while at Illinois yet, Bielema has still developed a total of 24 three-stars across all positions into NFL players (one more than the likes of Franklin and Harbaugh) so it's likely only a matter of time down in Champaign.
Linebacker
The Best: Kirk Ferentz, Iowa
Underrated: Matt Rhule, Nebraska
Also of note: James Franklin, Penn State; Jim Harbaugh, Michigan; Ryan Day, Ohio State
Surprisingly disappointing: Pat Fitzgerald, Northwestern
Ferentz's ability to churn out tackling machines at linebacker was on full display during the most recent draft when Jack Campbell went in the first round — the ninth Iowa draftee (of 10 total) at the position who was considered three-stars or lower coming out of high school.
These aren't just a bunch of late-round picks that Ferentz, an ex-UConn linebacker, has sent to the pros either. Hawkeyes who play the position are taken with a median pick of No. 89 overall, and half of Ferentz's 10 linebackers drafted went within the first 75 picks. The average star rating of the bunch was just 2.7 out of the prep ranks, too.
The low end of the recruiting spectrum is also where new Nebraska coach Rhule thrives. He has taken over some difficult jobs that have necessitated turnarounds of which he hasn't fully been around to experience the fruits. Rhule still managed to guide Haason Reddick from walk-on at Temple to a first-round pick. Factoring in Reddick being unranked, Rhule's drafted linebackers have had an average star rating of just 1.7 coming out of high school.
At the high end, the usual suspects have done fairly well at recruiting blue-chippers and sending them to the pros. Day has produced three linebackers, and every one of them has been selected in the first two days of the draft, from former five-star Baron Browning in 2021 to three-star Malik Harrison winding up inside the first 100 picks in 2020. Big game rival Harbaugh has seen six linebackers drafted, including turning four-star Devin Bush Jr. into a top-10 pick.
James Franklin has some highlights as well, including having former five-star Micah Parsons living up to the recruiting billing by going 12th overall to the Dallas Cowboys in 2021. Plus, of the 10 linebackers drafted under a current Big Ten coach who were considered four- or five-stars out of high school, three have played for the Penn State coach.
If there's one tinge of disappointment at the position, it might be in Evanston. Despite having one of the best linebackers of a generation at the college level as his head coach, Anthony Walker Jr. (fifth round in 2017) is the lone linebacker at Northwestern to be drafted under two-time Butkus Award winner Fitzgerald. The only thing more upsetting to those in purple might be the hometown Chicago Bears taking just one player from the school since their locally raised head coach took over.
Defensive Back 
The Best: Kirk Ferentz, Iowa
Also of note: James Franklin, Penn State, Jim Harbaugh, Michigan; Bret Bielema, Illinois
Surprisingly disappointing: Ryan Day, Ohio State
For a conference with a reputation for running the ball well, the Big Ten sure has been able to crank out an impressive number of defensive backs under the current set of head coaches.
Ex-quarterback Harbaugh certainly has a keen eye for the position, as he is one of three such coaches to crack double digits in producing NFL DBs. Across a wide variety of success stories when it comes to development, perhaps the most notable came in the first secondary player drafted under Harbaugh at Stanford, as former three-star Richard Sherman wound up blossoming into one of the best corners of the past decade after being drafted in the fifth round.
Recently at Michigan, D.J. Turner had the same three-star ranking but was taken in the second round, while others like Dax Hill and Jabrill Peppers are a testament to Harbaugh's ability to turn five-star talent into first-round picks. 
Franklin has yet to have a defensive back go that high but has a number of second-rounders amid the 14 secondary players who've been drafted on his watch. That includes recent three-stars-turned-top-100 picks like Joey Porter Jr. and Ji'Ayir Brown, plus others dating back to second-rounder Casey Hayward from Franklin's Vanderbilt days.
Still, the dean of Big Ten coaches also has a track record that is a little too hard to ignore. With an assist to longtime coordinator/position coach Phil Parker, defensive back is also a major area of strength under Ferentz, with a league-high total of 18 Iowa defensive backs sent to the league.
That includes this year's selection of Riley Moss in the third round by the Denver Broncos — at least the 25th two-star recruit among the 85 total draft picks developed under Ferentz (29%) and the seventh DB ranked two-stars or lower to go in the top 100 picks of a draft. While longevity is certainly a factor when it comes to Ferentz's track record, it's hard to ignore that he has churned out more NFL players who are barely even ranked by the recruiting services than all but two Big Ten coaches have produced in total over the course of their careers.
Unearthing such overlooked players in the secondary is far from exclusive to Ferentz, however.
Iowa alum Bielema actually has the highest median pick for the six defensive backs he's had drafted at No. 82 overall. In what should be an encouraging sign for former Illini DC Ryan Walters (now Purdue's head coach), four Illini defensive backs have been taken in the past two drafts as top 100 picks. That included one three-star, a pair of two-stars and the only unrated member of the bunch winding up going fifth overall in this past draft to Seattle — corner Devon Witherspoon.  
Devon Witherspoon's 2023 highlights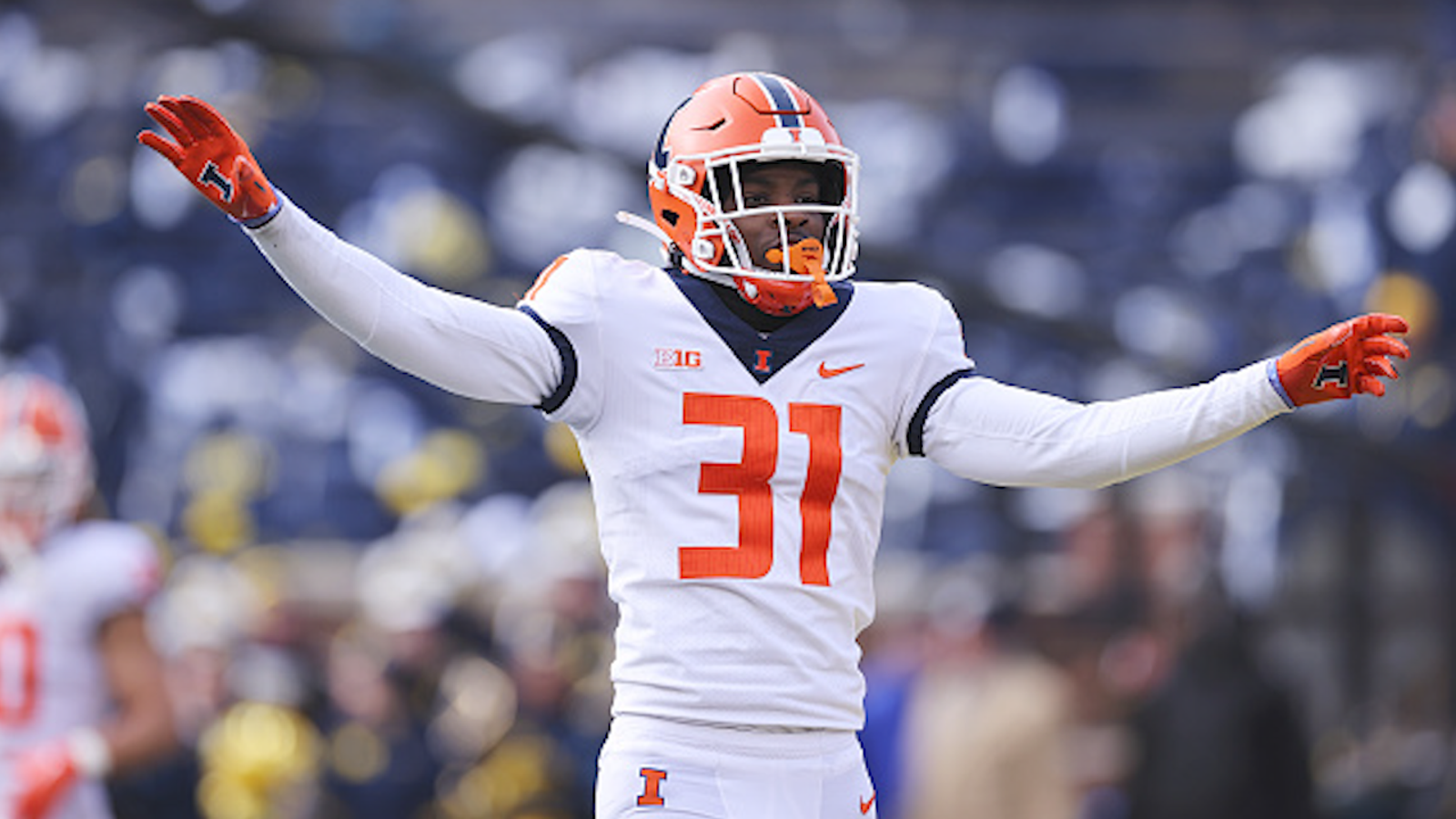 Minnesota's Fleck isn't too far off either. Under his watch, the Gophers have had a defensive back taken in three of the last four drafts, and only Benjamin St-Juste, a Michigan transfer, rated above three stars out of high school. Second-round success story Antoine Winfield Jr. inexplicably was regarded as a two-star in the class of 2016 while recent fifth-round pick Jordan Howden walked on in the Twin Cities.  
One of the newest Big Ten West members, Wisconsin's Luke Fickell, has a notable list of DBs as well. While nothing underscores his ability to find talent more than being the first (and so far only) head coach to lead a Group of 5 team to the College Football Playoff, he did help turn former walk-on Nate Ebner into a draft pick during his brief stint as Ohio State's head coach. Fickell also found success at Cincinnati with four other DBs taken, including Sauce Gardner going from former three-star into a top-four pick.
Though Maryland's Mike Locksley is an offensive play caller, he's had more NFL defensive backs (five) play for him in College Park than any other position. This was the sixth year in a row that the Terps have had at least one player drafted, and the head coach has doubled the number of players picked three years running — highlighted by elevating Deonte Banks from a two-star in Locksley's first recruiting class to a first-round pick. The five defensive backs have also been drafted with a median pick (No. 96 overall) inside the top 100.
If there's one coach across the Big Ten who you might be able to nitpick — relative to expectations — it might just be Day. The Ohio State coach can claim two five-stars among the five defensive backs he's sent to the league in five years, and he wound up having two go in the first round back in 2020 (including Jeff Okudah as the third pick in the first round).
However, things have been a little lighter than expected in recent years, with just one DB taken in the last three drafts (two of which followed College Football Playoff appearances for the Buckeyes). Okudah and fellow 2020 first-rounder Damon Arnette are also the lone top-100 selections out of OSU's secondary. Plus, Day's first two recruiting classes saw only two defensive backs ranked above three-stars even wind up on campus, and all but one of the entire position group (Lathan Ransom) end up transferring out of the program.
Bryan Fischer is a college football writer for FOX Sports. He has been covering college athletics for nearly two decades at outlets such as NBC Sports, CBS Sports, Yahoo! Sports and NFL.com among others. Follow him on Twitter at @BryanDFischer.
FOLLOW
Follow your favorites to personalize your FOX Sports experience
---
COLLEGE FOOTBALL trending
---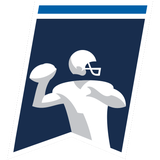 Get more from College Football Follow your favorites to get information about games, news and more
---