The Cowboys need a kicker. Who could they sign before training camp?
David Helman
Dallas Cowboys Insider
It's easy to forget that the Cowboys don't really have a kicker.
The offseason continues to plod along, and the start of OTAs typically mean teams have filled all of the remaining vacancies from the start of the league year.
That's not the case in Dallas, where the front office's preference to slow-play the kicker position is becoming a trend. Last year the Cowboys took undrafted rookie Jonathan Garibay to training camp with little in the way of competition, only to replace him with familiar face Brett Maher midway through August.
This year, they've been content to stand pat with journeyman Tristan Vizcaino for most of the offseason. But, as special-teams coordinator John Fassel reminded last week, that's likely to change at some point this summer.
"Well, we've got Tristan on the roster. Anybody else on Earth who is not on the team right now is under consideration," Fassel said. "That could be a lot of different guys that we're still looking at — XFL, USFL, veterans on the street, younger guys who still haven't found a way."
To be fair, procrastinating on the position didn't truly backfire last year. Maher re-joined the team just in time for the preseason, and despite a lot of angst about past performances he enjoyed a career year, connecting on 91% of his kicks for the season. It's entirely possible Maher would still be around in 2023 if not for the most inexplicable of playoff meltdown that saw him miss five extra points across two postseason games.
Maybe that's why it's felt like a non-story that an established kicker isn't on the roster. The idea that the Cowboys slapped the job together with duct tape and lived to tell the tale makes it easier to keep the issue on the backburner.
The news cycle can help with that, though. The Denver Broncos cut longtime kicker Brandon McManus on Tuesday morning, throwing the issue back into the foreground.
McManus kicked for the Broncos for nine seasons, hitting 81.4% of his attempts and serving as a distance specialist in Denver's thin air. He's the franchise's No. 2 all-time leading scorer and was the last remaining member of the Broncos team that won Super Bowl 50.
Of course, distinguished veterans don't get released easily. McManus made just 77.8% of his kicks last year, his worst percentage since 2017. He tied a career high for missed kicks with eight, along with two missed extra points — though it is fair to note that five of those misses came from 53 yards away or further.
In a twist that perfectly describes the reality of NFL kicking, the Broncos are reportedly set to work out Maher this week. It would be too fitting if two teams that soured on their mostly successful kickers simply swapped places.
There are other options, too. Fortunately for the Cowboys, there seem to be a glut of experienced kickers sitting at home right now. Longtime Green Bay kicker Mason Crosby, who hit 25 of 29 kicks for the Packers last year, is available should he want to play at age 39. The same can be said for 40-year-old Robbie Gould, who was 27-of-32 for San Francisco. There's also 14-year vet Ryan Succop, who was 31-of-38 in his last of three seasons with Tampa Bay.
Of course, if there's anyone who's likely to blaze his own trail, it's probably Fassel. Should the Cowboys be interested, there are some intriguing kickers working in the USFL. Brandon Aubrey, formerly an MLS soccer player, is 8-of-9 for the Birmingham Stallions this season and has hit all 21 of his extra-point attempts. Philadelphia Stars kicker Luis Aguilar is 15-of-18 on the season, though that's highlighted by a mind-bending 8-of-8 performance last week in a win against New Jersey.
Luis Aguilar sets a USFL record with EIGHT field goals in Stars' victory over the Generals
That's a small sample size, given Fassel is willing to consider anyone on Earth. So it's no guarantee the Cowboys move any faster than they did last year. But if they're looking for any kind of upgrade, be it McManus or otherwise, they may not want to wait too long.
FOLLOW
Follow your favorites to personalize your FOX Sports experience
David Helman covers the Dallas Cowboys for FOX Sports. He previously spent nine seasons covering the Cowboys for the team's official website. In 2018, he won a regional Emmy for his role in producing "Dak Prescott: A Family Reunion" about the quarterback's time at Mississippi State. Follow him on Twitter at @davidhelman_.
---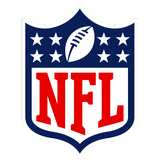 Get more from National Football League Follow your favorites to get information about games, news and more
---