How does Mekhi Becton's criticism impact Jets' Super Bowl hopes?
Henry McKenna
AFC East Reporter
The New York Jets need Mekhi Becton. It's that simple. Aaron Rodgers will need proper protection for the 2023 season, and that will mean the Jets flank him with Becton and Duane Brown at tackle. 
It's unlikely that backups Max Mitchell, a substandard backup last year, and Carter Warren, a rookie, will play at the requisite level that New York needs for a Super Bowl run. And that's the Jets' plan: win a Super Bowl before Rodgers retires.
That's what makes Becton's offseason comments so complicated. 
He started the drama when he tweeted: "I. AM. A. LEFT. TACKLE!!!" The message was fairly innocuous. Becton entered the NFL in 2020 as one of the top left tackle prospects. He has mostly played at left tackle in the league. But right now, the Jets have a left tackle in Brown. They had to sign Brown because their tackle depth fell to injuries, including Becton's knee issues that kept him out for all of 2022. 
It sounds like Becton will still have the opportunity to beat out Brown in training camp.
"Go earn the left tackle," coach Robert Saleh said when asked about Becton's tweet. "Competition."
But the situation is getting more complicated. In an extensive interview with Newsday, Becton said "this is the most excited I've ever been going into training camp."
Great news. But there was also this comment.
"It made no sense to put me at right tackle," Becton told Newsday. "I hurt my right knee. That's going to be the knee I put the most pressure on [while backpedaling in pass protection]. I explained it [to the coaches], but no one cared."
Becton added: "I got forced to play a position I don't play, and then I was pretty much telling them I wasn't feeling good the whole time throughout camp, and I was told I shouldn't be complaining. … Go out there and do it. I was limping throughout the whole practice, and I just took a step and my knee buckled and I got hurt again and had to get reconstructive surgery."
Bills or Jets: Who is the bigger AFC threat?
Emmanuel Acho, Joy Taylor, Ric Bucher and LeSean McCoy debate who is a bigger threat in the AFC: Josh Allen's Buffalo Bills or Aaron Rodgers' New York Jets?
Brown wasn't irreplaceable at left tackle in 2022, with a strong pass-blocking grade (72.3) and a subpar run-blocking grade (44.4) on Pro Football Focus. He has taken 14,418 snaps during his career at left tackle. And he's taken three snaps at left guard. He has never taken a snap on the right side of the offensive line. Given that he's 37 years old, Brown probably isn't going to start now.
Even if Becton is playing at a higher level, New York might want to keep him on the right side. Becton has played just 15 games in his three-year NFL career. The Jets would be foolish to put him on the left side in the event he misses time.
But here's the other problem. Becton felt the right side was a bad spot as he recovered from his knee issue. He might want to play on the left side because 1) it pays better (and his contract is set to expire after this year), 2) it's his natural position and 3) he can feel better about his knee recovery. So it's layered. You can see why Becton is — at the very least — trying to push to play the role.
The Jets probably can't afford to start him at left tackle, just in case he can't stay healthy. But they also can't afford to lose him — whether to trade or injury aggravation — by playing him at right tackle. It's going to be a tough position for the Jets and Becton to balance.
The good news is that it's a problem for the future, not the present. Maybe Becton, after seeing Brown outplay him in training camp, accepts the right tackle spot and everyone enjoys a great 2023 season. 
It certainly seems like Becton is excited about the vibes in New York following the acquisition of Rodgers. Becton's current Twitter bio photo — a.k.a. Avatar — is an image of Rodgers. With help from the QB, maybe Saleh could convince Bekton to play on the right side for a year. At that point, he can hit free agency and sign with another team as a left tackle.
That's the best possible outcome of a complicated situation. It doesn't sound like Becton is thrilled with how New York handled the situation last year. And maybe he won't be so patient this year.
The Jets have to be careful. It's Super Bowl or bust. Becton is as important of a piece as any.
Prior to joining FOX Sports as the AFC East reporter, Henry McKenna spent seven years covering the Patriots for USA TODAY Sports Media Group and Boston Globe Media. Follow him on Twitter at @McKennAnalysis.
FOLLOW
Follow your favorites to personalize your FOX Sports experience
---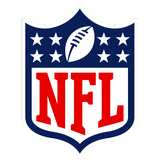 Get more from National Football League Follow your favorites to get information about games, news and more
---