U-20 World Cup: 5 players that can shine for USA in Argentina
Doug McIntyre
Soccer Journalist
The United States under-20 national team kicks off the FIFA U-20 World Cup on Saturday with a group stage opener against Ecuador, (2 p.m. ET, FOX Soccer Plus). Matches against Fiji and Slovakia will follow later this month. And despite the absence of several age-eligible players — including senior team striker Ricardo Pepi — coach Mikey Varas and his players like their chances of making a deep run in Argentina.  
"If your expectations aren't to try and win it, I think that's the wrong mindset," Varas told reporters on a Zoom call on Friday. "Our ultimate first milestone is to get out of group stage. And for us to do that, we need to start accumulating points.  
"We're here," he added, "to win." 
The U.S. has never won the U-20 World Cup. At the same time, the Americans have every reason to believe that they can in their first trip back to the biennial event since 2019. (The 2021 edition was canceled because of the global COVID-19 pandemic.) While just a handful of traditional powers have captured the senior World Cup, this tournament is different. Ukraine won it all last time around. Ghana, Serbia and Mexico are among the other recent champs.  
And despite missing Pepi, an established senior teamer who could start for the USMNT in the CONCACAF Nations League semifinal next month against Mexico, plus several other players who weren't released for the tournament by their club teams, Varas has a surprisingly experienced team. Four members of the coach's 21-man roster have already played for the U.S. at senior level, more than any other squad in the 24-nation field. 
Besides, many participants had even less luck assembling a full-strength cohort; France, the 2013 champion, had no less than 28 release requests turned down. For those who got the OK, the trip could prove invaluable. Future superstars from Diego Maradona to Lionel Messi to Erling Haaland have starred at previous editions. For most others, the U-20 World Cup is their only opportunity to represent their homelands on the world stage.  
"This is an amazing development opportunity," Varas said. "But part of that development equation is to find ways to win."  
With that in mind, here are five U.S. players to keep an eye on when the action begins:  
Forward: Cade Cowell, San Jose Earthquakes  
With 92 MLS appearances and 44 starts — including all 11 for the Quakes in 2023 — the physical winger has tons of experience. He's already earned three senior caps for the U.S. men and was the USMNT's most dangerous attacking player in January's 2-1 loss to Serbia. He also started last month's 1-1 draw with Mexico.  
Cowell is suspended for the Ecuador match for his role in a postgame altercation after a qualifying match against Costa Rica, but Varas will lean heavily on the Californian when he returns.   
Midfielder: Daniel Edelman, New York Red Bulls  
A hard-tackling defensive midfielder, Edelman has emerged as a starter for the Red Bulls this season. The U.S. captain arrived in Argentina following perhaps his best two performances as pro: last week's 1-0 derby win over New York City FC and another against D.C. United in U.S. Open Cup play. Edelman logged 90 minutes in both 1-0 wins.  
"I feel like I'm in great form right now," he said on the eve of Saturday's opener. "Coming into this camp off those two games, I feel like I was flying." 
Midfielder: Jack McGlynn, Philadelphia Union  
With former Union teammate Paxten Aaronson denied a call-up by German club Eintracht Frankfurt, the left-footed McGlynn will be counted on to make plays in the central midfield spot between Edelman and projected starting forward Darren Yapi.  
"Philly presses, so he's very comfortable in that we tend to attack a little bit with longer possessions," Varas said of McGlynn, who has made eight straight starts across all competitions for the 2022 MLS Cup runner up, including both legs of the 2023 CONCACAF Champions League semifinal against LAFC. "He's an amazing player, and he's able to adapt and do what the coach needs."  
Goalkeeper: Gabriel "Gaga" Slonina, Chelsea (England) 
It's rare for a teenager to start every week at the club level. For a keeper it's almost unheard of. Yet the 6'4″ Slonina, who turned 19 on Monday, did just that last season for the Chicago Fire. English titan Chelsea snapped him up for a $10 million transfer fee, and while he's still a long way from being the Blues No. 1, those reps will be invaluable in Argentina.  
"He's one of the best professionals I've ever met," Varas said of Slonina, who was superb in his USMNT debut early this year. "Him having played so many games with Chicago Fire brings him an experience in terms of higher pressure moments that the group is definitely going to benefit from." 
Defensive midfielder: Caleb Wiley, Atlanta United  
Still just 18, Wiley won his first senior cap last month and has been a breakout star for his club this season, with three goals and two assists in 12 MLS games (11 starts). Those attacking chops will be useful with fellow fullback/winger Kevin Paredes not scheduled to arrive from Germany's Wolfsburg until the knockout stage.  
"We see what he's doing with this club right now in Atlanta," Edelman said. "Being able to play left back, or left wing, or honestly wherever we need him to play, he's just a guy who shows his leadership by example and doing his talking on the field. 
"We might be short-handed with not having some of the guys, or some guys coming in later," Edelman continued. "But we're super confident in what we have here."
Doug McIntyre is a soccer writer for FOX Sports. Before joining FOX Sports in 2021, he was a staff writer with ESPN and Yahoo Sports, and he has covered United States men's and women's national teams at multiple FIFA World Cups. Follow him on Twitter at @ByDougMcIntyre.
---
UNITED STATES MEN trending
---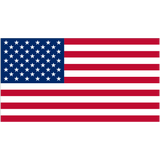 Get more from United States Follow your favorites to get information about games, news and more
---